BVAC Pop-Up-Shops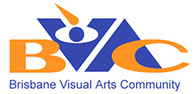 BVAC
BVAC (Brisbane Visual Arts Community) of which WSC is a member holds a couple of Pop-up-shops for members each year.
The aim is to promote crafts throughout Brisbane and beyond by exposing various craft groups to the public.
This gives us an opportunity to display our wares and perhaps sell a bit to motivate us to keep going!
2011 Lord Mayor's flood relief celebration at Bellbowrie
The Clayworkers again represented the Sherwood Neighbourhood Centre at the Bellbowrie Flood Recovery Festival - formerly Art in the Park
Sherwood Community Street Festival 2011
A successful Street Festival for the Clayworkers at Sherwood, November 2011.
We had lights this year to make us more appealing and we were sited on the main street.